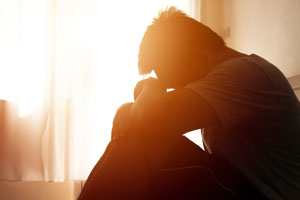 As we continue to venture into the unknown around the COVID-19 pandemic, one thing is already becoming quite apparent, the impact on mental health. We are featuring a series of three articles, based on information from the Centers of Disease Control and Prevention (CDC), that address tips to deal with anxiety and stress, as well as identifying those among us that may be at a higher risk.
For Responders
Responding to COVID-19 can take an emotional toll on you. There are things you can do to reduce secondary traumatic stress (STS) reactions:
Acknowledge that STS can impact anyone helping families after a traumatic event.
Learn the symptoms including physical (fatigue, illness) and mental (fear, withdrawal, guilt).
Allow time for you and your family to recover from responding to the pandemic.
Create a menu of personal self-care activities that you enjoy, such as spending time with friends and family, exercising, or reading a book.
Take a break from media coverage of COVID-19.
Ask for help if you feel overwhelmed or concerned that COVID-19 is affecting your ability to care for your family and patients as you did before the outbreak.
Learn more tips for taking care of yourself during emergency response at https://emergency.cdc.gov/coping/responders.asp.
For People Who Have Been Released from Quarantine
Being separated from others if a healthcare provider thinks you may have been exposed to COVID-19 can be stressful, even if you do not get sick. Everyone feels differently after coming out of quarantine. Some feelings include:
Mixed emotions, including relief after quarantine
Fear and worry about your own health and the health of your loved ones
Stress from the experience of monitoring yourself or being monitored by others for signs and symptoms of COVID-19
Sadness, anger, or frustration because friends or loved ones have unfounded fears of contracting the disease from contact with you, even though you have been determined not to be contagious
Guilt about not being able to perform normal work or parenting duties during quarantine
Other emotional or mental health changes
Children may also feel upset or have other strong emotions if they, or someone they know, has been released from quarantine. For more information on how you can help your child cope, please see our blog post Manage Anxiety & Stress Series, Part 2-For Parents.
If you, or someone you care about, are feeling overwhelmed with emotions like sadness, depression, or anxiety, feel like you want to harm yourself or others, or need additional help call:
For the complete article as well as additional information on managing anxiety and stress, please visit https://www.cdc.gov/coronavirus/2019-ncov/prepare/managing-stress-anxiety.html.
Manage Anxiety & Stress Series:
Manage Anxiety & Stress Series, Part 1
Manage Anxiety & Stress Series, Part 2 – For Parents